Power from the Past
EDGETA Branch 240
​C L A S S I F I E D S

​FOR SALE Two Ford tractor rear wheel weights, $150.00. Bill Lanier, Jr. 602-803-4596 and please leave a message or email me at bigbugranch@yahoo.com.

Past Green Magazines
FOR SALE
1997 - 2005 in binders
by the year. 12 issues in each binder, Major Magazine for John Deere enthusiast. 9 years worth $2 each binder. Call Jim Fieber 520 444-0098
FOR SALE


​

1946 Farmall A

runs great.


​$2500 or best offer

Call or text now, Frank Bessler


Minneapolis Moline
Clamshell Style
​Fenders​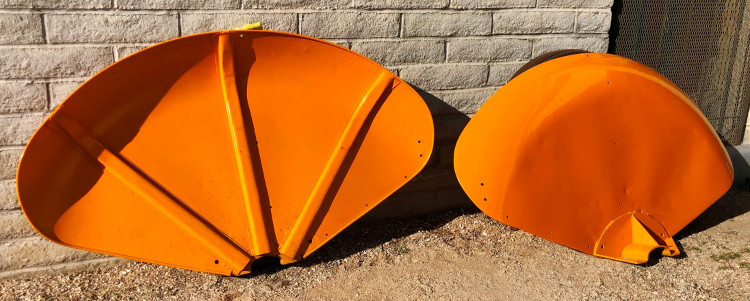 I had them on a 1938 ZTU but I think an R model is the same. Any MM that has the hump axle housing with the flat surface front and aft. Reference part #JT553D
Pair

$185

in Tucson AZ


Jim 520 444-0098​

​