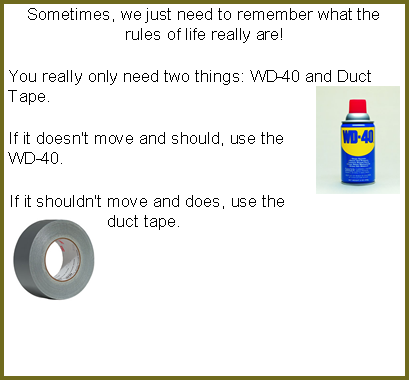 All my favorite memories
are in the past.​
What if the "Hokey Pokey" really is what it's all about?
$$ Money isn't everything,
but it sure keeps the
Kids In Touch.​​
"Incontinence Hotline....
Can you HOLD please?"​
I've stopped blaming my parents, now that they are gone,
​and started blaming my kids.